STANDUP DESK
Stay active, wherever you are.
The StandUp Desk has been designed for a multifaceted workplace. It is a small and easy-to-place height adjustable table in an ageless Scandinavian design. All without demands on an electrical connection, which gives you the freedom to work where you want. Made in Småland of sustainable material, designed by Dan Ihreborn. Stand up and work, you will feel better, have more energy and be more creative.
Stand up and work where you want
The advantages of variation and standing up and working during parts of the day are many. The blood circulation increases, you are more alert and more productive and besides you get a better posture. A few tips to get started with standing are to start the day standing, when finishing for the day, raise your table. To stand up after lunch is also good, you then avoid the tiredness that can creep in after you have eaten.
StandUp Desk
A desk designed for activities of tomorrow – or flexible workplaces. Manual height adjustment. The desk is small and versatile in size making it very easy to place and furnish with. You don't need to take electrical outlets into consideration and there are no cables on the floor. The desk is suitable for both conventional workplaces and home offices. You raise and lower the desk with a gas spring that is controlled by a lever on the side. The lowest height is 73 cm, and the highest height is 117 cm.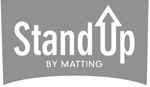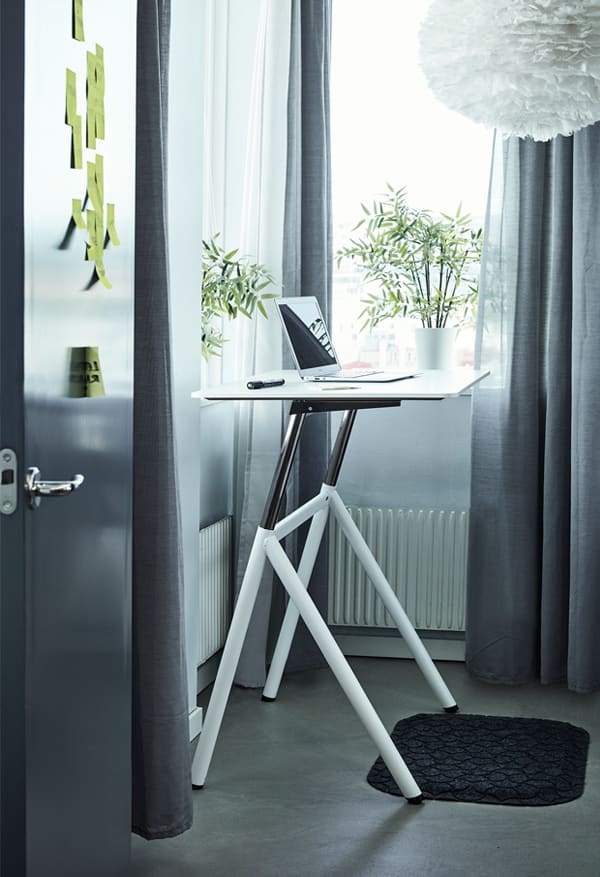 StandUp Trapets Desk
A desk designed for activity-based or agile workstations. This is aversatile, height-adjustable desk in a timeless Scandinavian design that's easy to position and ideal  for touchdown workstations, group combinations, co-working spaces and conference spaces. The trapezoidal design of the desktop is specially designed for flexible construction, allowing as much desk space as possible to be created over a small area, thereby saving floorspace. The desk is suitable for both conventional workplaces and home offices. The shape of the desktop is also
ideal for placing in a corner. With manual height adjustment (no power supply required), which makes it very easy to position and arrange. You do not need to take power sockets into consideration, and there are no cables on the floor. This desk is also available with a folding desktop and castors at the leading edge.
Arrangement suggestions for StandUp Trapets Desk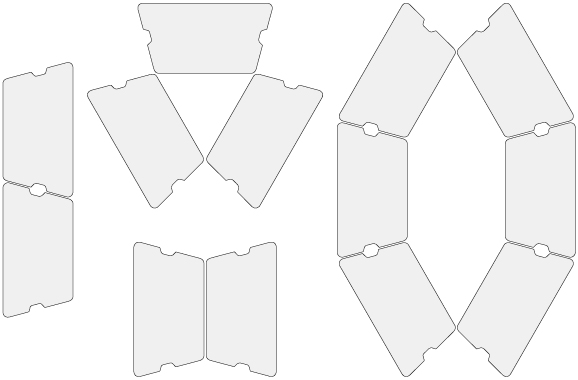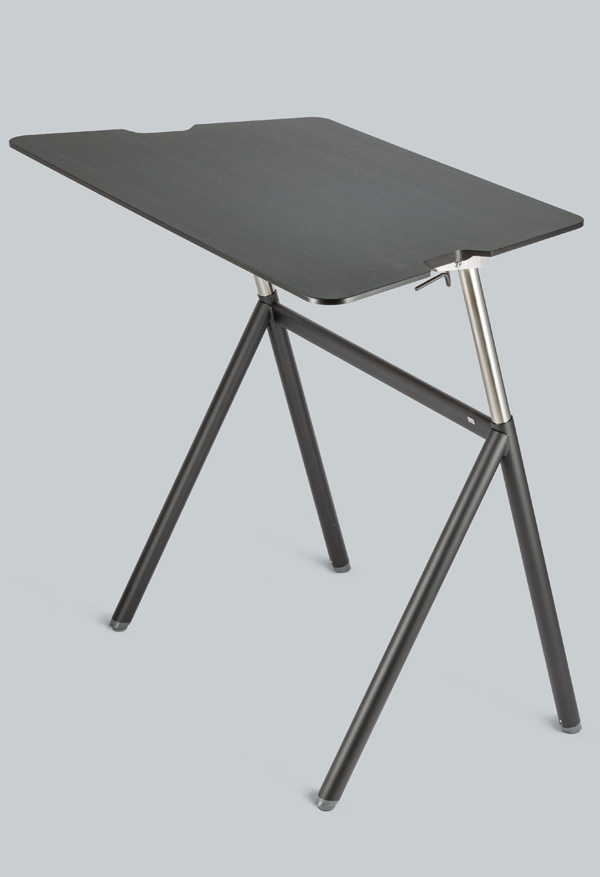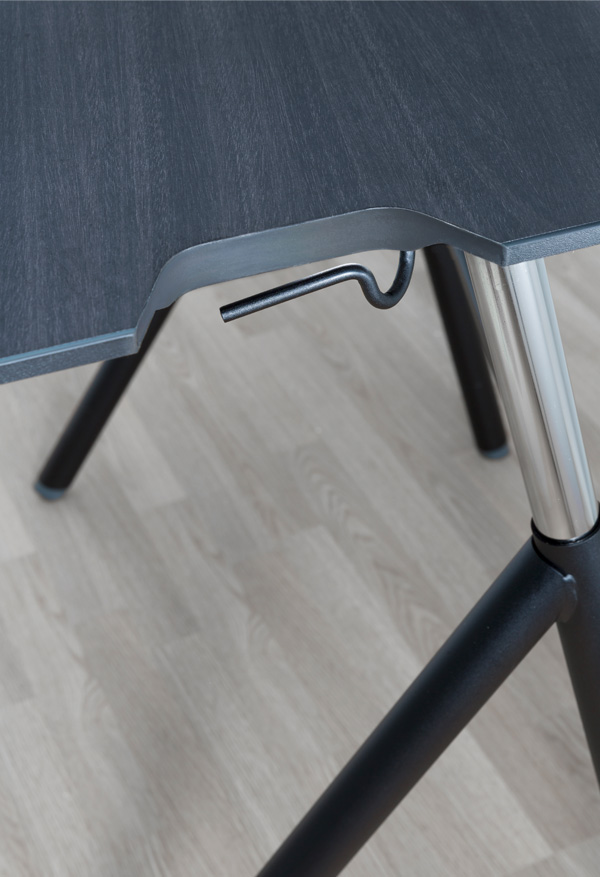 For activity and flexible based offices, also suitable for the home office.
Easy to place, small and versatile.
No electrical connections – manually height adjustable, you can work where you want.
Made of sustainable materials.
Swedish design, made in Småland. Available in two colours.
Meets Möbelfakta requirements.
Increases the amount of calories burned when you stand up.
You will better utilise your exercising if you also stand up and work.
You will be more alert and will improve your concentration.
A soft mat enables you to stand longer.
A foot rest helps to relieve the lumbar region when standing.
Supplement with StandUp Storage or StandUp Hanger for smart storage of StandUp products.