NEOS
Design your wellness
NEOS is an innovative lamp concept that provides the freedom to build a lamp with precisely the features you want or need. NEOS combines durability with stylish design and modern technology.
An innovative lamp concept
We took a peek at the automotive industry and were inspired by the idea of equipping a lamp with precisely the functions the customer wants. A lamp that is at once both classic and innovative, in a durable design but still with its very own expression. A lamp that stands proud. Whose materials have the least possible impact on the environment, and which does not come with parts that will never be used. A lamp that is flexible, individual and at home in many different settings. And also boasts a durable, classic design in a style inspired by industry and with a distinct retro feel. With a colour spectrum that provides many possibilities.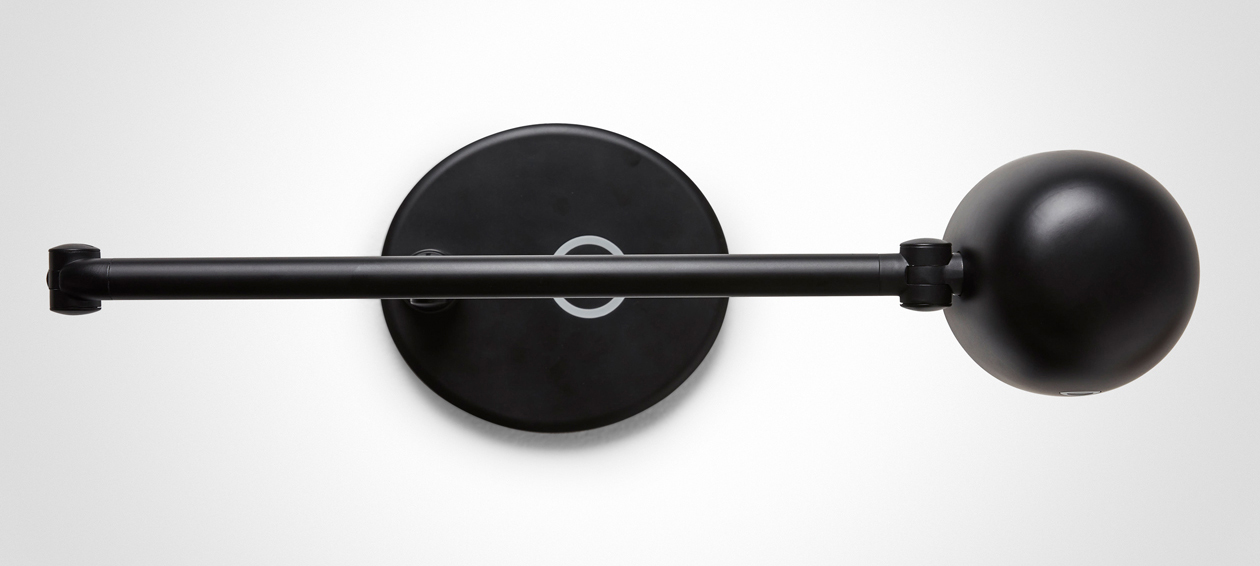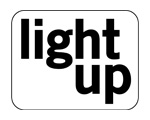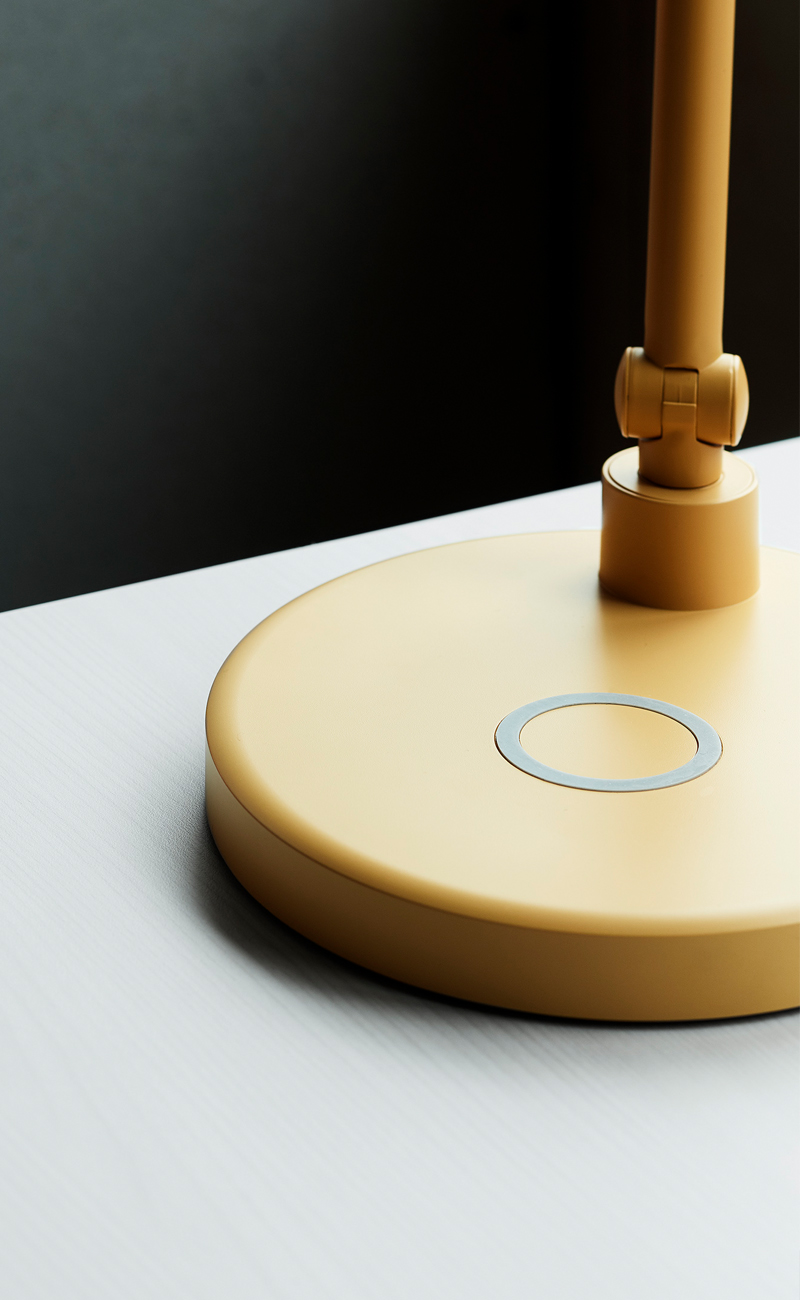 "The way I see it, lamps with a great deal of technology often look like spaceships. I wanted to create a lamp that actually looks like a lamp – a design that can stand the test of time, both visually and environmentally. At the same time, it was important to capture the user's needs and create flexibility."
Design Peter Mattisson
A lamp to meet your needs
Light and lighting are important for our well-being. This is one of the key areas in the new WELL certification – the first certification for buildings centred around human health and well-being. Good lighting should provide adequate light without glare and should be easy to adjust and move to suit individual requirements. It's also important that the light's colour quality is designed to provide the best comfort and that the lighting is dimmable to allow everyone to adapt luminous intensity to suit their own needs. NEOS X also allows you to set the colour temperature. You can adapt the light to the surroundings, to the time of day or to counteract the lack of sunlight during the darker times of year. NEOS' high quality, functional light is distributed asymmetrically from the side, evenly across the surface and reduces the risk of dazzle, reflections and shadows.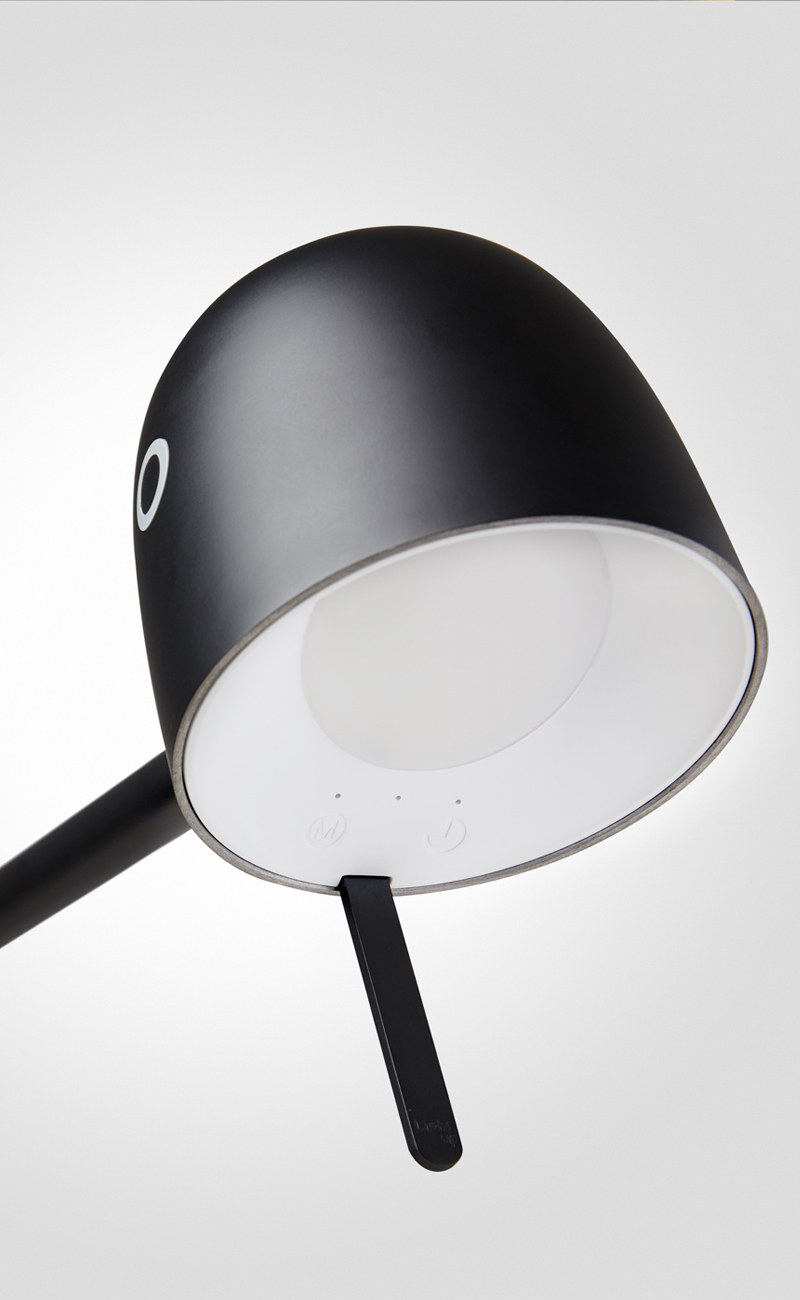 LightUp NEOS
NEOS' asymmetrical light provides a comfortable, even illumination that does not dazzle. The light is distributed evenly across the table. QI charging, USB, CCT (adjustable colour temperature), dimmer and timer are some of the options. Another is buildability; you can choose between a table stand, a clamp attachment or table bushing. In all, NEOS offers eight different choices. This also means that NEOS is suitable for most procurements.
Product specification NEOS X

Output / light source / luminous flux:
6W LED 495 Lumen
Colour temperature (CCT):
Stepless 3000-6500K or three steps 3000, 4000 and 6500K.
Colour reproduction:
>90 Ra
Intensity of illumination at 40 cm:
Adjustable luminous intensity in 4 steps 0-1140 Lux (40 cm).
Dimensions:
Base: 185 mm x 210 mm
Height: 490 mm
Lamp head: 108 x 99 mm
Other:
Qi-charger (

works on devices that support QI charging

), USB-outlet.
All three functions in the lamp can be used at the same time.
Timer: 2, 4 and 9 hours.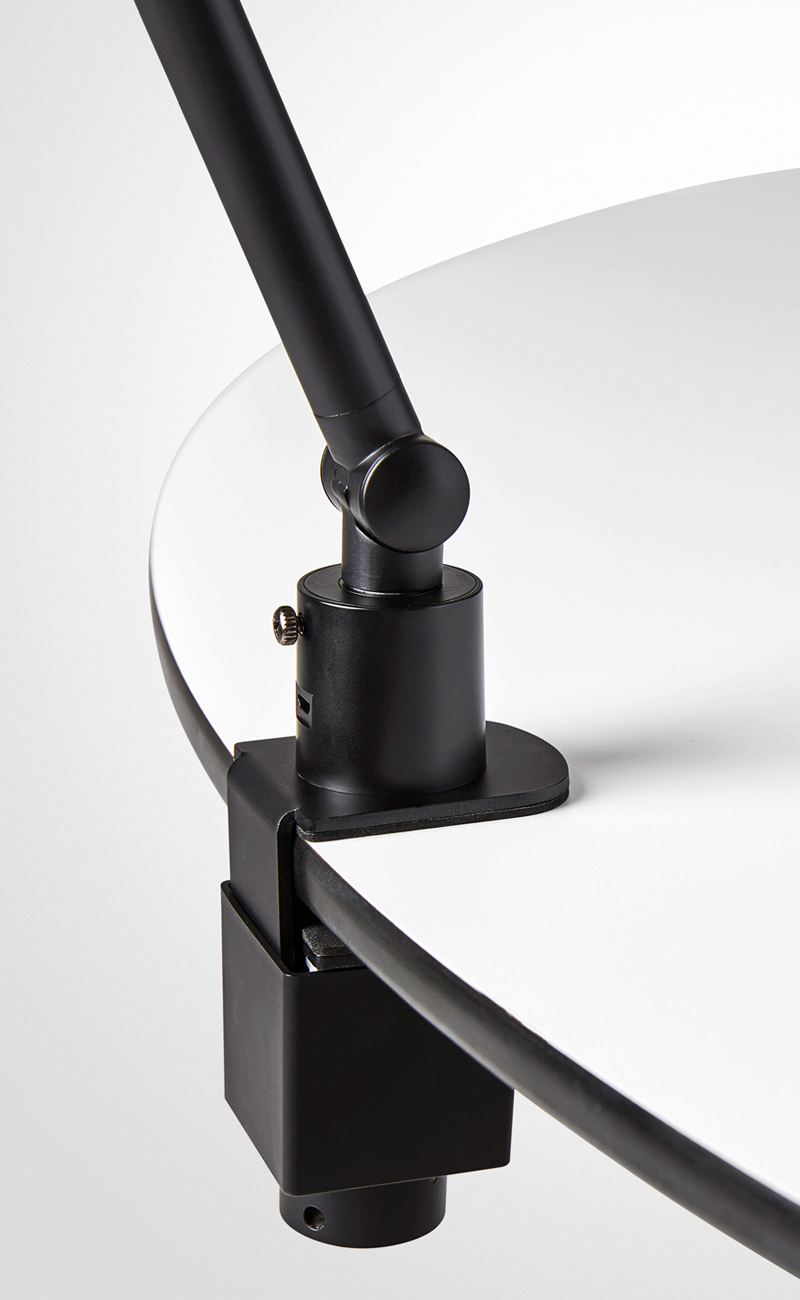 Article no
Black

White

Forest Green

Sunset Gold

NEOS Desk X NEOS Base X

775130

775138

775165

775186

NEOS Desk X – NEOS Base Z

775131

775139

–

–

NEOS Desk X – NEOS Clamp

775132

775140

775175

775187
Download
Download product brochure.
Link to press images.
Downloads.